03-05-20
2020 BALLSFEST Arizona
Join us in supporting BALLSFEST ARIZONA 2020.
TICKETS NOW AVAILABLE! Ballfest is back at the beautiful Mountain Shadows Resort in Paradise Valley on Sunday March 15, 2020 from 2 to 5 pm.
More About Ballsfest programs and services are listed below.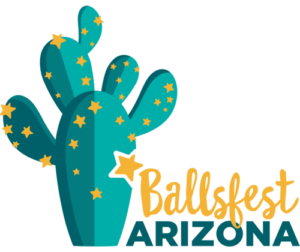 Year-Round Ballsfest Programs:
Distraction and Diversion: In an effort to help lift the hearts of patients undergoing long days of treatment, Ballsfest will visit the hospital monthly to provide therapeutic and developmentally appropriate activities. Visits will include a fun, hands-on activity to encourage socialization, creativity, emotional expression, and to aid in maintaining a sense of normalcy within the hospital environment.
Ballsfest in the Community: Whether in treatment or after the completion of treatment,
families draw hope, support, strength, and friendship from one another. Understanding the importance of the support offered through these relationships, Ballsfest will organize periodic family gatherings outside of the hospital to celebrate hope and life.
Ballsfest Buddies: We are excited to partner with other local foundations to provide ongoing support through already existing programs, as well as newly created avenues of support.
Holiday Happenings: The holiday season can be extremely stressful for families. Ballsfest will provide support to relieve the financial and logistical worries of the season.
To inquire about upcoming activities, volunteer opportunities, ways to help, sponsorship programs, or to learn more about supporting our mission, please contact us at hello@ballsfest.org you can always donate at any time here!
---